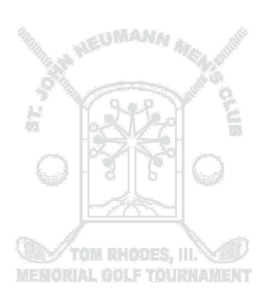 Saturday, MAY 20th 2023
Registration at 10 am – 1:00 pm shotgun start
Tom Rhodes III Memorial Golf Tournament
The Tom Rhodes III Memorial Golf Tournament Will Start In:
Below are some of the Men's Club current and past projects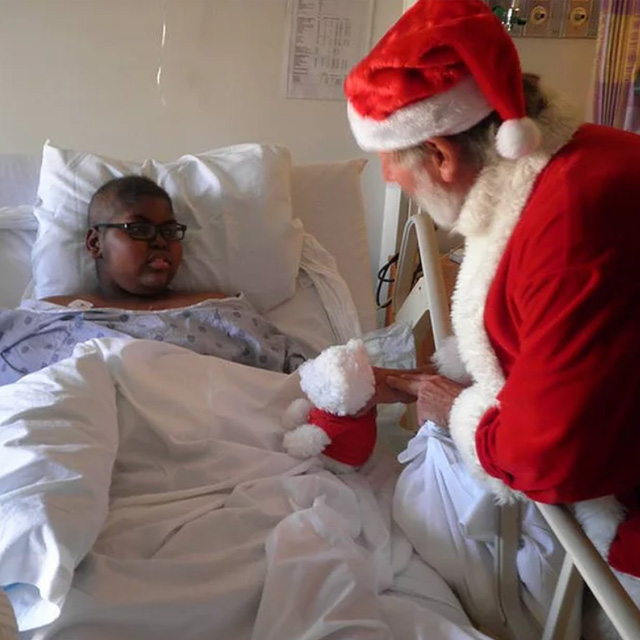 The Men's Club provides a means to enhance Christian spirituality among the men of the Parish. Since our founding in 1981, thousands have been given opportunities to go on retreat. Parish clergy are present at most of our events and meetings. We take action through service to support the work of the Parish, its ministries, and the wider community-at large. Thanks to our annual Thomas Rhodes III Golf Tournament and the work of our members, we are able to raise funds in support of our charitable projects. These funds assist dozens of spiritual and community outreach ministries. Below are some of the Men's Club Projects:
Peter McCullagh Merit Scholarships
Deacon Thomas Aguilu Merit Scholarships
Mother's Day Orchids
Teddy Bear Christmas
Since 1996, the Men's Club has visited and delivered Christmas Teddy Bears to over 11,000 hospitalized kids during the Christmas season.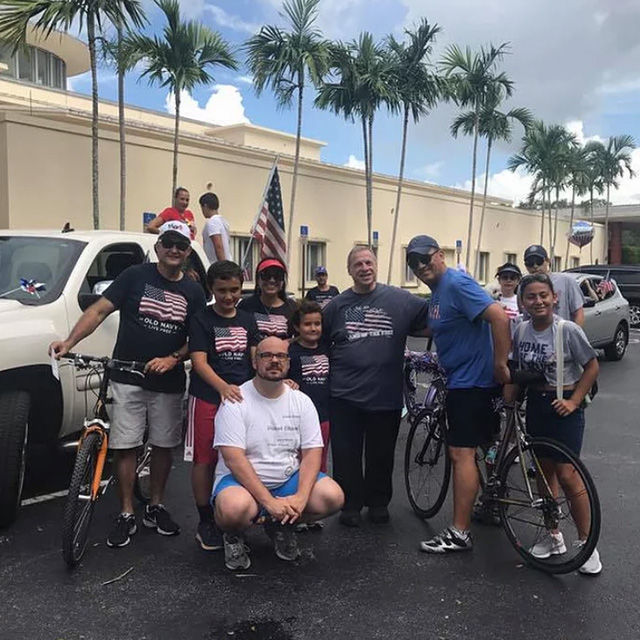 The St. John Neumann Men's Club conducts a number of events each year to enhance service work and camaraderie in the Parish community, including:
Tom Rhodes III Golf Tournament
Juan Valdivia Latin Cigar Night
Sweetheart's Night Art & Wine Festival
Mother's Day Orchid Distribution
Annual Chili Cook-off
Men's Emmaus Retreat
LEAF Emmaus Retreat
Marriage Covenant
Jesus Hands/Our Lady of Florida Retreat
Gift of Bethlehem/Christmas Pageant
Boy Scouts 4th of July Parade
Family Matters
Cursillo
about Miami Lakes Golf Club
Known as one of Miami's best Championship Golf Courses, Miami Lakes Golf Club offers golfers of all skill levels an enjoyable day on the course.  Originally designed by Bill Watts in 1962 and later updated in 1998 by nationally recognized Golf Course Architect Kipp Schulties, Miami Lakes Golf Club is the perfect destination for great golf.  With over 500 tree-shaded acres, this semi-private golf club has been offering a challenging 18 holes, Par 72 championship course to golfers from all over the world for the last 60 years.   
LIMITED Space! Don't wait until the last minute!
always a good time for a good cause